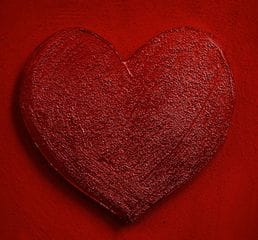 NORTH RIDGEVILLE COMMUNITY CARE – MAY 2018
June Yost's article
SUPPORT US WITH FLOWERS
Dean's Greenhouse is giving us 20% of the purchase price on all sales in the month of May when our flyer is submitted. Stop in at Community Care, get a flyer, go to Dean's in Westlake, take home beautiful plants or flowers, and we will receive 20% of the purchase price. This is an opportunity for us to gain additional funds to benefit our clients. We will appreciate your help.
As I drive to the Center each day, I must pass the former North Ridgeville Middle School. I attended first grade in this building, and years later when the "new" gym was added, our class, with help from Resar Florist, turned this space into Colonial Gardens for our Senior Prom. Years later our children and grandchildren attended this school making many memories for us.
I understand the Elizabeth Wilcox Elementary School is the next to come down. At the time our youngest was to start school we lived on Gail Drive, so this was our neighborhood school. At the dinner table a few days before this event, our future kindergarten student said, "Dad, you had better have a talk with Mom. She is spending a lot of money on clothes and stuff for me and I'm not going to school." His older siblings, after choking back the laughs, began sharing comments about recess and Mrs. Sutton's library. His father and I shared that parental look that said, "we will talk later."
The next day we took a walk to the school. I was sure the teacher would be in the classroom getting ready for the big day. Kindergarten was on the parking lot side with long, low windows. There was Mrs. Eberling arranging her room. She smiled and waved. "Doesn't she look like a fun teacher?" I confidently asked. His response was, "She looks like a nice teacher if a kid was going to school. I'm not going."
Needless to say, he went to school the next day with his older sister and his school history began. Memories and laughs are made of this. The only thing in life that is certain is change!
The Children's Summer Lunch Program will begin June 14. The clients can sign up for lunches this summer, and the program is open to any North Ridgeville student from kindergarten through age 12 who needs lunches. These will be available for pick-up on Thursdays from 2:30 p.m. until 6:30 p.m. As parents register, a note of instruction will be ready for the following week.
Thanks to all who donated or purchased at our Spring Garage Sale. Proceeds will ensure our programs.
The Wednesday Salad Day continues to be enjoyed by our clients and North Ridgeville seniors. Up to 50 people come each week. Sweet potatoes have been added to the table as we wait for the produce from our Community Care Garden. Trader Joe and Tom & Mike bring fresh produce to our salad table each month, and we appreciate the efforts of all these workers.
We are grateful for all of you who care and help with our programs for the less fortunate of our city.
NORTH RIDGEVILLE COMMUNITY CARE – APRIL 2018
June Yost's article

Usually in early April we are busy with our Easter projects, creating baskets for children ages 1-10, food boxes for families, and baskets for single seniors who live alone. We served 287 families with this project. Easter being on April 1 gave us a little time to clean up afterwards and get ready for the other Spring activities.
We are putting together plans for the Children's Summer Lunch Program, and we still need additional funds for this project. A man who helped us in our early years sent a very nice check and we are very grateful, but a few more donors are needed. We will also need two or three very responsible teens to assist with the Thursday distribution of these food boxes.
At the end of April we will have our Spring Garage Sale. Lovely items are donated each day and soon set-up will begin. Because of limited space, we will have to stop taking donations from April 16 until April 30.
The Triad Connection is coming in mid-April to plant some starter plants for our Community Care garden. If there is anyone interested in working the garden, please call 440/353 9716 and we will put you in touch with our garden committee.
The UCC Church at 36363 Center Ridge is presenting a concert consisting of local people to benefit our organization on April 15 at 2:00 p.m. This concert is open to all, so come and expect to be consoled and inspired.
Please remember we are always in need of volunteers to replace those on vacation in the summer and the snow birds in winter. Applications can be obtained through the office.
Produce, salad items and donations for Salad Wednesdays, now called the Marsha Mace Salad Foundation, continue to be needed. With this one program we serve up to 50 people a week. Much of our produce comes from "Trader Joe" and "Tom & Mike". Imagine melons in March and April! In a few months the Community Care Garden will offer us locally grown produce.
Soon the new construction of Route 20 will begin, BUT we have been assured there will always be access to this center.
We appreciate the many caring North Ridgeville people who assist our efforts for the less fortunate of North Ridgeville. Thank you!
​
GRADUATIONS, LUNCH, GOOD WILL - June 2017
Our families at Community Care realize education is one of the keys out of poverty and encourage their children to do their best. Personally speaking, we attended our granddaughter Jenna's graduation from John Carroll University earlier this month and the high school graduation of granddaughter Devany from Open Door Christian School. Devany has worked with our Children's Summer Lunch Program, as well as various holiday programs and food drives, in several capacities for the past six years. The other young people who work on the Children's Summer Lunch Program represent North Ridgeville High School and Magnificat.
This program is funded by personal donations as well as the North Ridgeville Lions, the Memorial for Janet Docs, and Mayor Dave Gillock. North Ridgeville volunteers do the food shopping, the lunches are packed by the Lions Club, and the lunches are distributed by Devany and her committee. Many people are involved in this great, much-needed program.
We were concerned about funding for our Salad Wednesdays for Seniors, which benefit both our clients and other North Ridgeville seniors. We sent out a plea for financial assistance to North Ridgeville health care professionals, and are grateful to Dr. Firas Atassi, Dr. David Dixon, Dr. Carol Novak, Dr. Scott Arndt, and Dr. Halle Waters-Gibson for their support, as well as Heart & Sole who supports this program on a quarterly basis.
We will participate in the City-Wide Garage Sale next week offering collectibles and surplus items from donations. Andee, Heather and I will host "Opening Night" on Wednesday and have help from our volunteers the following days. Often newer residents ask, "What is Community Care?" We will have literature available during this time which explains our operations. All are urged to stop in and say "hello!"
​MANY OPPORTUNITIES FOR CARING - May 2017
An urgent reminder of the Postal Workers Food Drive, May 13
- leave food items by your mailbox and carriers will pick up and deliver them to Community Care. Our food shelves are nearly empty except for green beans and corn, so whatever comes in will be of great benefit to the less fortunate of our city.
We have sent a plea to our local Health Care Professionals for donations to our Salad Wednesday project. All of our senior clients and all other North Ridgeville seniors may come in and get ingredients for salad during our regular hours. This is a program of great value as it addresses both nutrition and social needs.
The Children's Summer Lunch Program will start June 1. Planning and menus have been completed, with committee members calling neighborhoods and churches for specific items. School-aged children from client families are eligible, and any other needs brought to us will be considered. Food boxes go home on Thursday for the following week. Sign up is open now at our front desk.
Thank you to all who shopped at our Spring Garage Sale and all who donated to the sale. Watch for future sale opportunities!
I would like to again remind you that if a specific Community Care project speaks to your heart, simply indicate with your donation where you want it spent and that is where it will go. Some people want to assist with the Children's Summer Lunch, some support Essentials, and others prefer Salad Wednesday. There are many needs and we would appreciate any help you can offer.
Don't forget free meals at various churches throughout the city at the end of each month, and every Tuesday at Fields Methodist Church. This month the meal at Journey of Faith Lutheran will be held on May 21 instead of May 28. A delicious picnic menu is planned. Come to any of the meals not only for good food but also for fellowship.
Soon the Community Care Garden will be underway with fresh produce for our clients. Trader Joe provides produce every other week and Tom & Mike once a month - there will be a variety of good tastes on our tables and in our cooler.
Our clients will receive a food box for Memorial Day on May 25 during regular hours. Clients must present their card to participate. Boxes will be decorated with an American flag donated by the local VFW Auxiliary. We are proud to offer the flags and encourage all to display their flags in honor of this day.
Many hands are needed to cover the needs of a city, and we hope that one of our programs will provide you the opportunity to reach out to North Ridgeville's less fortunate.
SPRING IS HERE! - April 2017
The flowering trees outside my office are in full bloom. Each blossom seems to be shouting, "Hope, Joy and Dignity . . . Spring is here!"
The needs of people are increasing and our funds are decreasing rapidly. We are reaching out for help to the many people and businesses who support the ideas and goals of North Ridgeville Community Care. Our mission statement reads in part, ". . . we will help the less fortunate of North Ridgeville to the extent of funds available to us." Remember, our slogan is, "a little bit helps a lot."
Our administration and volunteers work on projects throughout the year to assist in fundraising. Our volunteers are planning their semi-annual Garage Sale on April 27 and 28, and we have a plant and flower sale at Dean's Greenhouse in Westlake on May 9. Forms are available in our office.
Salad Day on each Wednesday continues to be a source of joy as we watch many North Ridgeville seniors and our clients get nourishing food items and some fellowship. It is great to watch the camaraderie.
Soon the NRCC Garden will be planted. Preliminary meetings are taking place and, of course, additional workers are needed. This is a hard working group of people. A training session is available. If you are interested, call us at the center (353 9716) and we will put you in touch with our garden chairperson.
To honor a volunteer who passed away recently, a bench in his memory is in place near the back door where he would deliver bread and other items. Bob Forthofer is fondly remembered as a volunteer of nearly 20 years.
The planning for the Children's Summer Lunch Program is underway. Children registered with us will be given food on a weekly basis during the summer, since the free and reduced program offered by the school ends with the school year. Five lunches per week are planned for each child. The lunches are ready for pick up on Thursday evening for the following week.
If any of these programs speak to your heart and you would like to donate to a specific program, please indicate that on your check. On behalf of North Ridgeville's less fortunate, we are grateful.
Happy Spring to all!
GOOD MEMORIES AND GOOD PLANS AHEAD - March 2017
A few years ago in my article for this paper, I asked for a farmer. We had been granted property on which to have a garden in order to grow vegetables for our clients. Our first site had more deer than workers. We had a very slim harvest and the deer grew fat.
In answer to our request for a farmer, a very dear gentleman came in and humbly stated his credentials. He was a landscaper by trade, had equipment, and was willing to be our farmer. He had done the landscaping at Open Door Church. It was stated at his funeral, "he knew every blade of grass" on their massive grounds. I have walked by his work many times, as I attend Open Door Christian School activities, where our daughter teaches and our grandchildren are students. Our thoughts and prayers are with Paul Tabor's family, especially his lovely wife Rosemary.
Soup for the Spirit, our signature fundraiser, was a great evening. The proceeds exceeded our expectations. We thank Selena Kimble for chairing this event.
The annual flower and plant sale will again be at Dean's Greenhouse on Porter Road in Westlake. May 9 is our day to receive 20 percent of all sales that are accompanied with an official flyer. Flyers are available in our office. We would appreciate your support of this project.
The N.R.C.C. Garage Sale will be held April 27 and April 28 from 9 a.m. to 2 p.m. each day. There will be bargains galore!
Summer for school children will run longer this year. The last day of the school year for 2017 is May 26, and the first day of the next school year will be September 5 -- Memorial Day until Labor Day, a past experience brought back. Great! Beginning June 1, all registered school age children can receive free lunches on Thursday for the following week. School age children of our clients or other registered children are eligible for this program.
Seasonal change-over of our clothing will take place next month. We will need seasonal clothing to restock our racks.
Once again, Giant Eagle is collecting food for Second Harvest Food Bank. This collection has great merit; however, the North Ridgeville Giant Eagle tells customers the collection goes to our local food bank. The local food bank for North Ridgeville is Community Care, and the food does not come here. We may buy it from Second Harvest at minimal cost. Each year we get many questions about this, so this is advance information.
We await Spring with great anticipation. Flowers and warm weather are great for a person's mental health. North Ridgeville cares about the less fortunate of our city.
THE HEART MONTH - FEBRUARY 2017
Soup for the Spirit - February 25 at Tom's Country Place - sure to be a fun evening for all. Each year the Board of Directors sponsors this signature event to benefit our many programs at North Ridgeville Community Care. Tickets are available from any director or from our office. Stop in or call us (440/353 9716).
So many faithful supporters have given donations of food or money to assist with our programs. Now that the weather has turned cold children need gloves and hats, and we are fortunate to have many left from the holidays.
Salad Wednesday is back in full operation and people love it! Contributions from Trader Joe and Tom & Mike help keep the cost of this program to a minimum. Watermelon, strawberries in January? It's wonderful and much appreciated by the many adults and children who come in.
I am reminded February is Act of Kindness month. Look around: you won't have to look far for an opportunity to extend a kindness to someone. This is what makes the world go round. How sad when it appears there is nothing or little we can do.
Recently, a young man came to the center asking for food. I asked the usual questions: name, age, address. He told me he was adopted and had just turned 18, but once he came of legal age he was forced to leave home. He is a senior in high school and expects to graduate in June 2017. He was clearly ill and had spent the previous night in the emergency room of a local hospital. Now he was back on the streets. We gave him food and a warm jacket. Sad....sad indeed.
BACK TO ROUTINE EXCITING DAYS - January 2017
The Holidays are over, the decorations put away, and we are back to our regular routine of serving people.
A recap of the Christmas Distribution includes 304 children. Thanks to many of you, we were able to provide gifts for this amount of children. I believe this is a record. Ham and turkey dinners were provided to families. A lovely punch, cookies and gifts party was provided for 57 seniors.
We look forward to our Soup for the Spirit fundraiser scheduled for February 25 at Tom's Country Place. This is a fun and profitable evening that our Board of Directors plans each year to be their signature fundraiser. You can buy tickets from any Board member or from our office.
The North Ridgeville Kiwanis provides us with healthy after school snacks for all school age children. These are given out from our front desk during the school year. The Kiwanis are having a Spaghetti Dinner on February 3 to fund this project. It will be at Fields Methodist Church from 5-7 pm. If you have any questions, please call Toni Krone at 327 0111 who is Chair of this very helpful program.
Children's gifts were stolen from their home just prior to Christmas and we were able to replace the gifts thanks to the United Church of Christ and the Methodist Church. These churches continue to serve our community and we are very grateful. We appreciate the support of seven churches in town. Three of these are represented on our Board and the others are aware of our needs.
We have many lovely warm gloves and hats. Every child in North Ridgeville can have at least two pairs or more. We expect colder weather and we want our children prepared.
You can now follow us on our web page at
www.nrcommcare.org
. Check us out, and if you would like to volunteer, please call us at 440/353 9716.
We thank you for all so many of you have done to make a bright holiday for our less fortunate neighbors. Once again North Ridgeville residents have shown they care.
Have a healthy, happy, warm January and think Soup for the Spirit and Kiwanis Spaghetti Dinner.
December 2016 - Anticipation . . .
Thousands of years ago, people waited for a new King. On Christmas Eve, children wait for Santa. At Community Care, we wait to make sure we have food and toys for our clients. Anticipation . . .
It was summer when our desk person announced a police officer was in the lobby and wanted to see me. A very polite young officer came to my office and explained his mission. He was looking for a source to assist him in applying to The Ben Roethlisberger Foundation for a grant to replace a member of the North Ridgeville Police Department K-9 unit.
Officer Mitch Lorig explained the process for applying to The Ben Roethlisberger Foundation at The Giving Back Fund. I asked my secretary to join us for the discussion, as her late husband, her son and my son all served as policemen and we had discussed many related issues on previous occasions. We decided to do our small part as a non-profit organization and use our tax status to write a letter of recommendation. We support our men and women in blue, and we are anxious to meet this new member of the N.R.P.D. Anticipation . . .
To date we have almost 200 children adopted for Christmas. Gifts are coming in, and our conference room is decorated in Christmas wrapping. We will close the center from December 21 until January 3 to enable us to take down the holiday decorations and set up our every day operations. In January we hope to again offer Salad Wednesdays pending funds available. Anticipation . . .
At the end of this calendar year we want to thank all who volunteer, organize and work here. We especially send good wishes and thanks to Melinda Foor who has been our Volunteer Coordinator for many years, as she will retire at the end of this year.
We thank the good people of North Ridgeville who care about their neighbors, and all the volunteers who actually help operate Community Care on a daily basis.
We wish all a very Merry Christmas and a healthy, happy New Year!
---